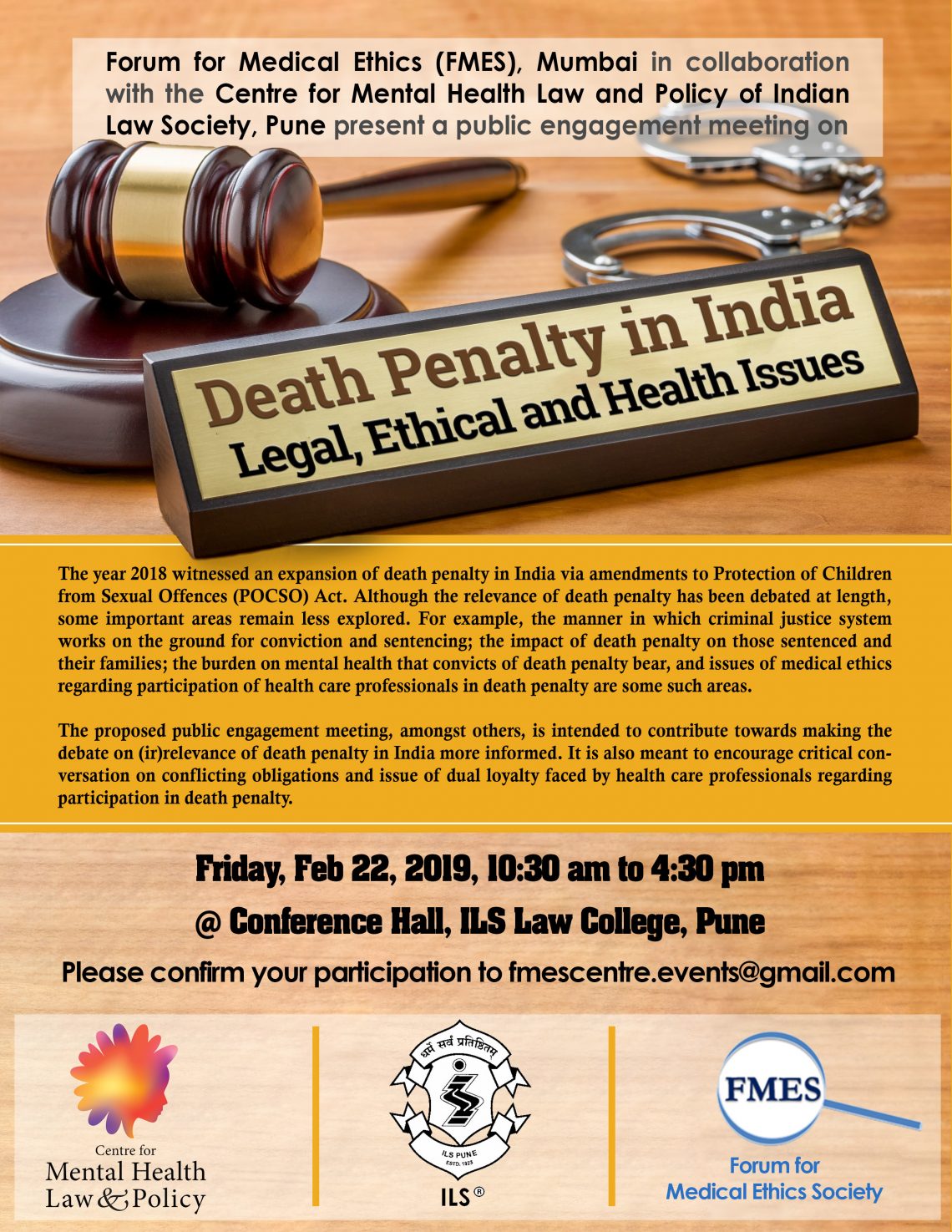 We – Forum for Medical Ethics Society (FMES), Mumbai – had organised public engagement meeting being organized by us in collaboration with the Centre for Mental Health Law and Policy (CMHLP) of Indian Law Society, Pune; and ILS Law College, Pune.
As you would know, the year 2018 witnessed an expansion of death penalty in India via amendments to Protection of Children from Sexual Offences (POCSO) Act. These developments drew many of us, afresh, into the debate on relevance of the death penalty. Although death penalty has been discussed at length from time to time, some of the important areas are less explored. For example, the manner in which criminal justice system works on the ground for conviction and sentencing; the impact of death penalty on those sentenced and their families; the burden on mental health that convicts of death penalty bear, and issues of medical ethics regarding participation of health care professionals in death penalty are some such areas.
This public engagement meeting, amongst others, was intended to contribute towards making the debate on (ir)relevance of death penalty in India more informed. It was also meant to encourage critical conversation on conflicting obligations and issue of dual loyalty faced by health care professionals regarding participation in death penalty.
Click here to see the program schedule
Video links:
Session 1: Death Penalty in the India: Setting the Stage
Session II: Death Penalty, Legal Framework and Criminal Justice System in India
Session III: Participation of Health Care Professionals in Capital Punishment and Torture: Ethics and Human Rights Perspective