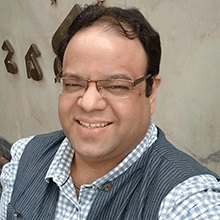 Anant Bhan, Member, Ethics and Scientific Advisory Group
Anant Bhan is trained as a medical doctor with a masters' degree in bioethics from the University of Toronto. He is a researcher in the fields of Global Health, Health Policy and Bioethics and is also an Adjunct Visiting Professor in the Centre for Ethics, Yenepoya (deemed to be University), Mangaluru, India.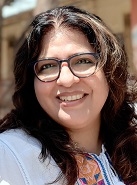 Tejal Barai – Jaitly, Member, Ethics and Scientific Advisory Group
Tejal Barai Jaitly is an independent public health consultant. She had played active role in formulation of "Ethical Guidelines in Social Science Research in Health" (NCESSRH –CEHAT, 2000), the first of its kind in India and the subsequent formation of the first ethics committee under Anusandhan Trust. She also contributed towards evolving the "Ethical Guidelines for Counselling Women Facing Domestic Violence" (CEHAT, 2012). Ethics in health care and research continue to be an area of interest; along with other issues such as gender-based violence, universal health care and government funded health insurance schemes. She is the co-editor of two books; "Seen, but not heard: India's marginalized, neglected and vulnerable children" (Kanika Satyanand and Tejal Barai Jaitly, VHAI, 2003) and "Ethics in Health Research: A Social Science Perspective" (Amar Jesani and Tejal Barai-Jaitly, CSER, 2005).