Short-Duration Intensive Training Program in Social Science and Public Health Research Ethics. September 6, 2022 to November 8, 2022
Course Participants Bio Sketches
Dr Abhishek Chakraborty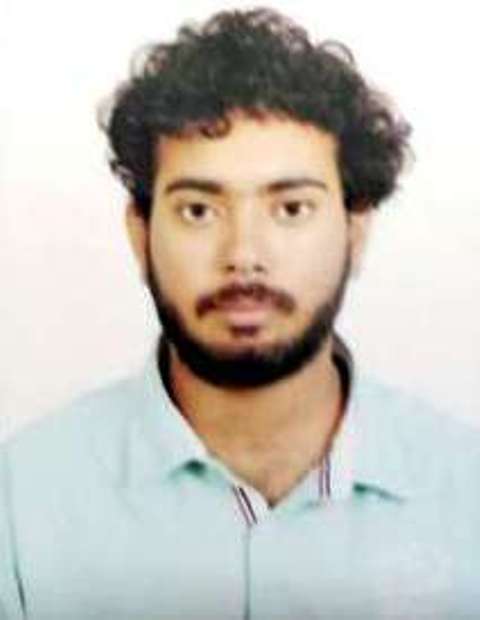 Dr Abhishek Chakraborty: Abhishek is a development practitioner with work experience in gender-sexuality advocacy and rural development. He has worked on issues ranging from gender, sustainable agriculture, participatory water governance and management, panchayati raj institutions and rural enterprise development in Madhya Pradesh, Assam and Odisha. Currently, he is a part of the implementation team in Koraput, Odisha for the action research project "Economic and Empowerment Impacts of Millet Processing and Value Addition Enterprises by Women SHGs in Tribal Areas of Odisha (E2IMPART)", supported by the International Initiative for Impact Evaluation (3ie).
Dr Anees Fathima Thabassum. Z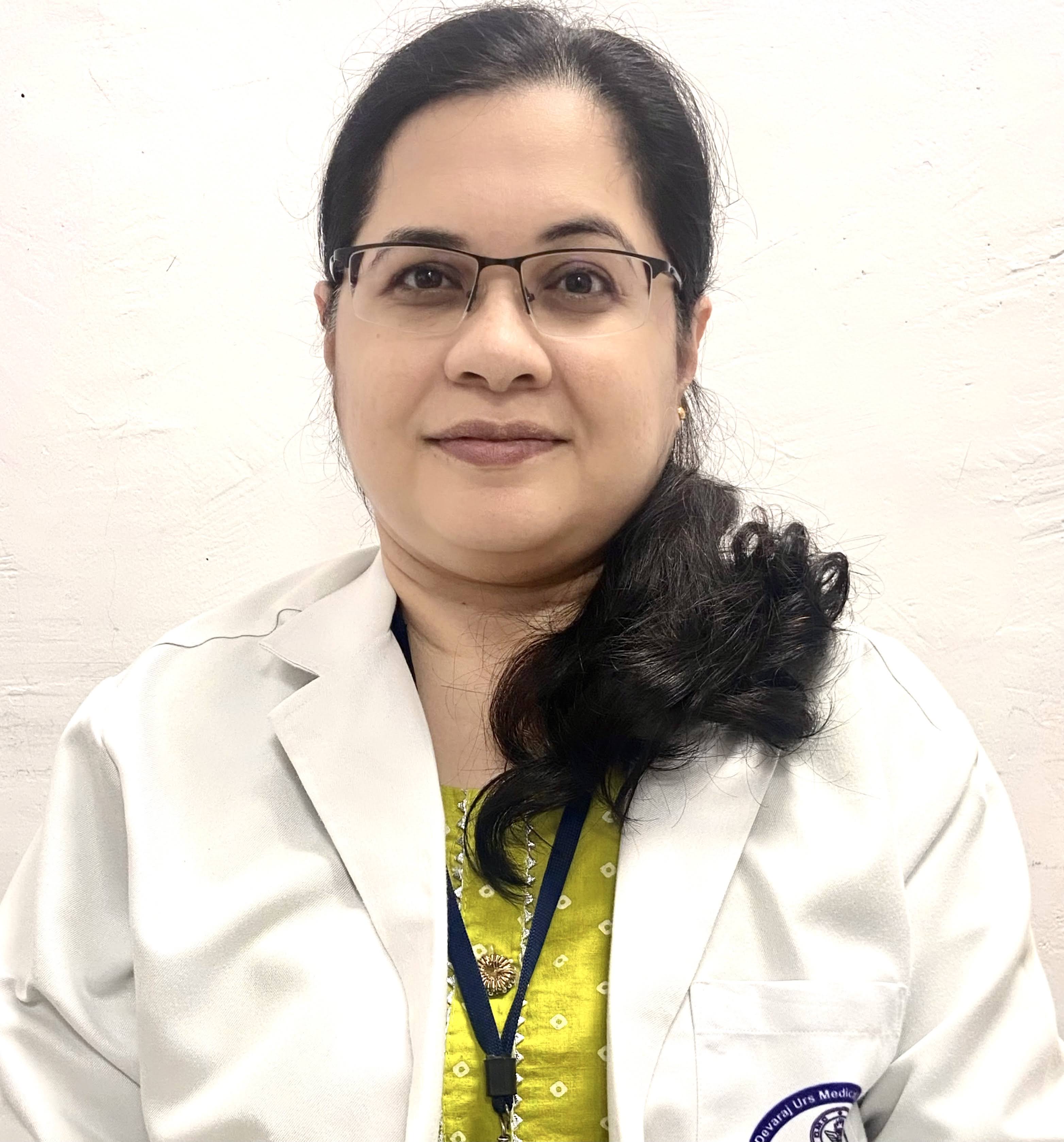 Anees is M.Phil, Ph.D. in Food Science and Nutrition, Assistant Professor, Department of Clinical Nutrition and Dietetics, Sri Devaraj Urs Academy of Higher Education and Research. Her research area focuses on women and child health. She has extensively worked on women's employment and its influence on their family and health status. She especially focuses on the stress levels among women and its influence on stress hormones. She has conducted many nutrition education program and has done dietary intervention studies for anemic pre-schoolers. Public health nutrition is her major area of interest. She has special inclination towards qualitative research.
Dr Aravind Chandru B
Aravind is a postgraduate in Ayurvedic surgery, followed by a masters in public health from Sree Chitra Tirunal Institute for Medical Sciences & Technology, Thiruvananthapuram. He has some experience in providing care for children with neuro-developmental disorders and their families, and this has drawn his attention to aspects of understanding health sufferings or difficulties beyond their physical experiences. His current areas of interest include social determinants of tuberculosis, with a special focus on substance use and health system response to these. Through this course, he expects to gain insight into critically looking at various aspects of de-addiction services for individuals with tuberculosis and raise questions from a public health ethics perspective. He also expects the experience from the course to help incorporate perspectives like human rights into the future research projects he might engage with.
Dinta Suresh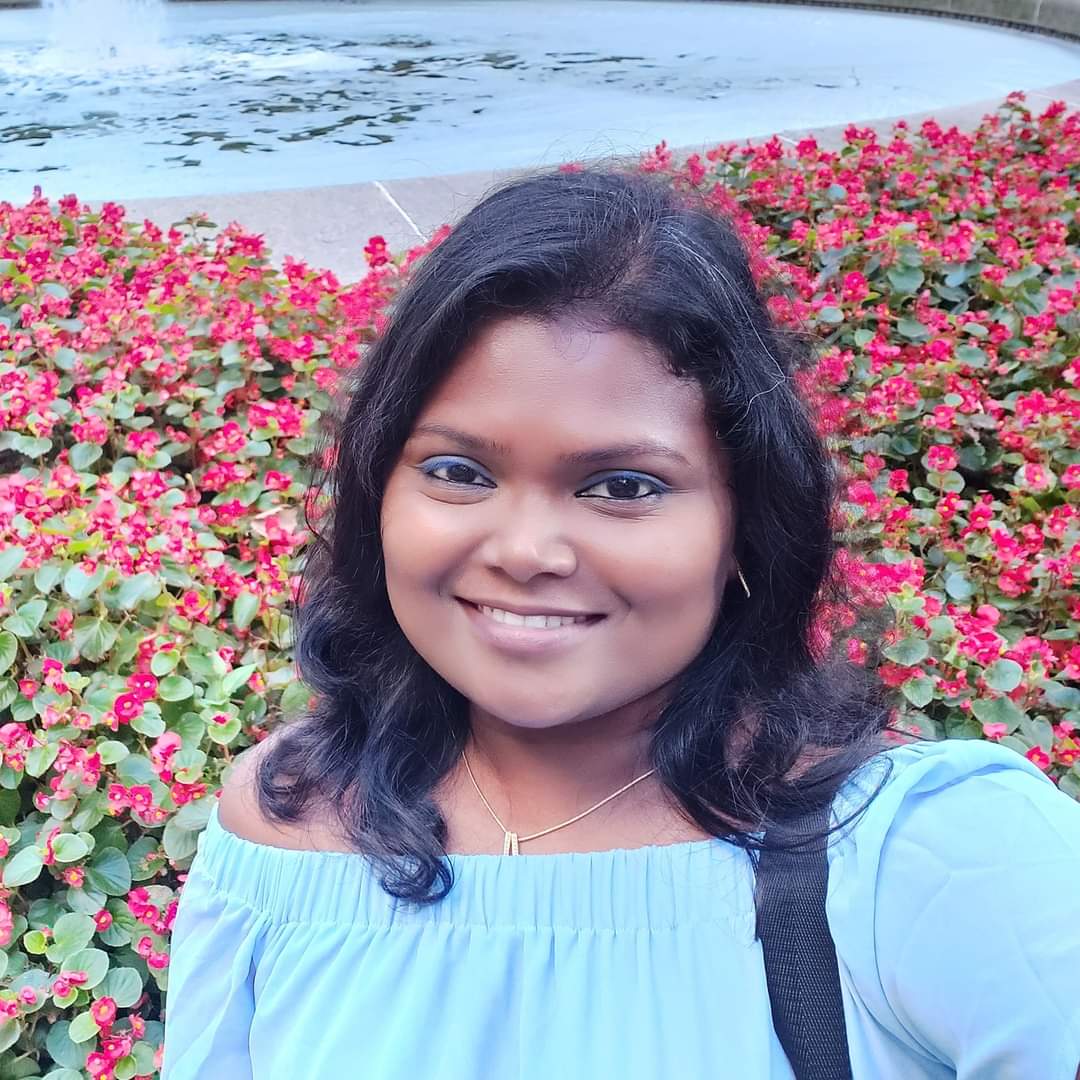 Dinta Suresh: Dinta is a PhD scholar at the Department of Women's Studies, University of Calicut. She works at the intersection of gender, sexuality and sexual and reproductive health rights that allows her to work with vulnerable groups. Her areas of interest are sexual and reproductive health & rights, gender & sexuality and ethics. In addition to academic assignments, she volunteers for a few organisations that work on menstruation & sexual and reproductive health & rights, gender-based violence, and LGBTQIA+ Community. She has completed post-graduation in Public Health from Sree Chitra Tirunal Institute for Medical Sciences and Technology. She has an MSc & BSc in Nursing from All India Institute of Medical Sciences, New Delhi.
Dr Ganesh Singh Dharmshaktu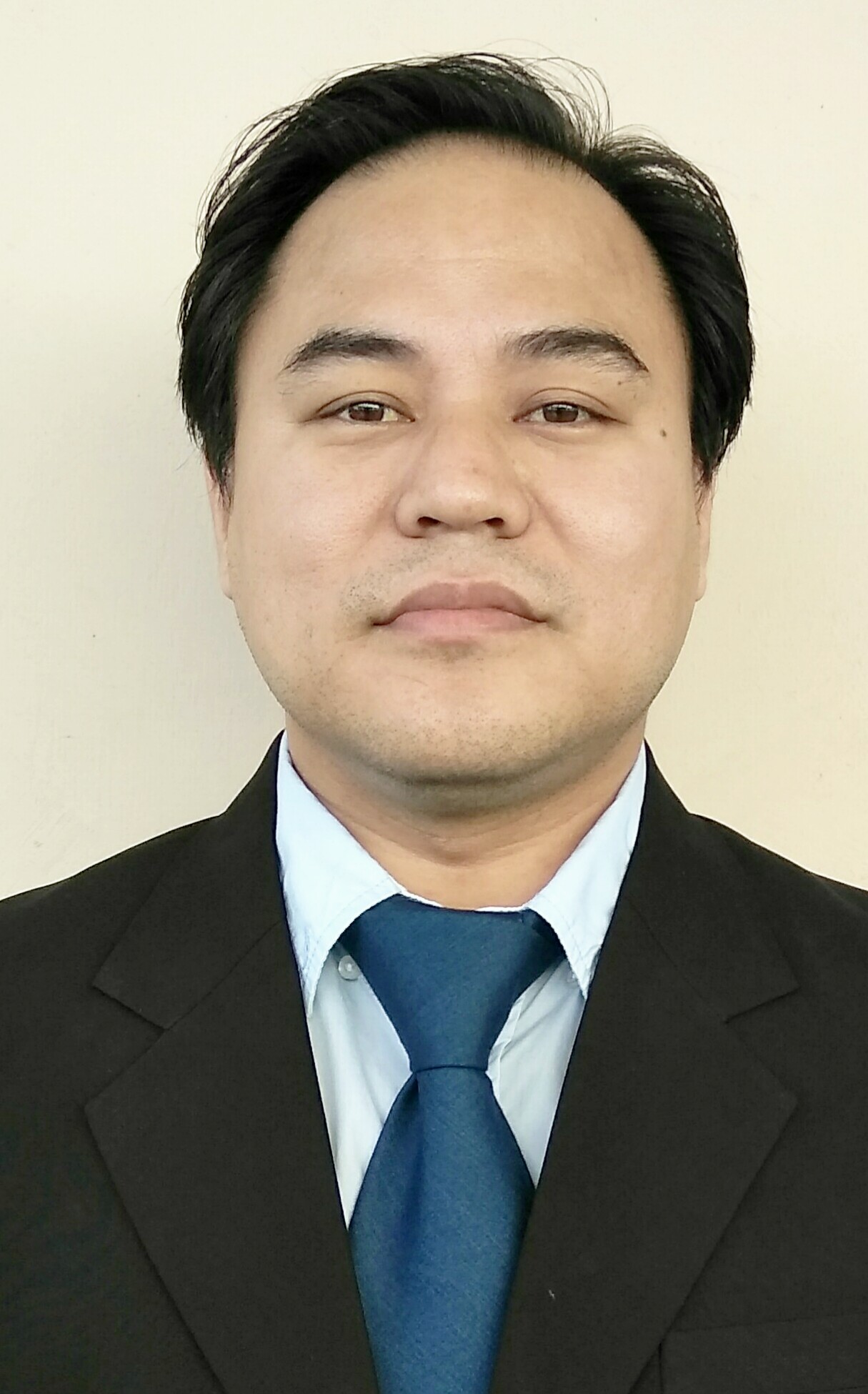 Dr Ganesh Singh Dharmshaktu: Ganesh is M.B.B.S., M.S. (Orthopaedics) and currently works as an Associate Professor, Department of Orthopaedics, Government Medical College, Haldwani, Uttarakhand. India. His academic area of interest are trauma management, extremity fracture fixation, congenital disorders, neglected and rare disorders. He has published various articles in international/national journals and presented various papers/posters in national/state conferences. He is a life member of various organisations like Indian Orthopaedic Association, Paediatric Orthopaedic Society of India, and Indian Foot Ankle Society. He actively participates in various medical camps organised by state or local governing bodies and is in-charge of ClubFoot clinic with Cure India NGO.
Gunjan Prasad
Gunjan Prasad Gunjan has completed Masters in Clinical Psychology and has a passion for working as a mental health professional in the area of Community Mental Health & Counselling. Gunjan has worked in various mental health organisations and is currently working as a research and documentation Officer for Project Burans in remote villages of Yamuna valley, Uttarkashi, providing mental healthcare to marginalised community.
Dr Hitesh Kumar Nayak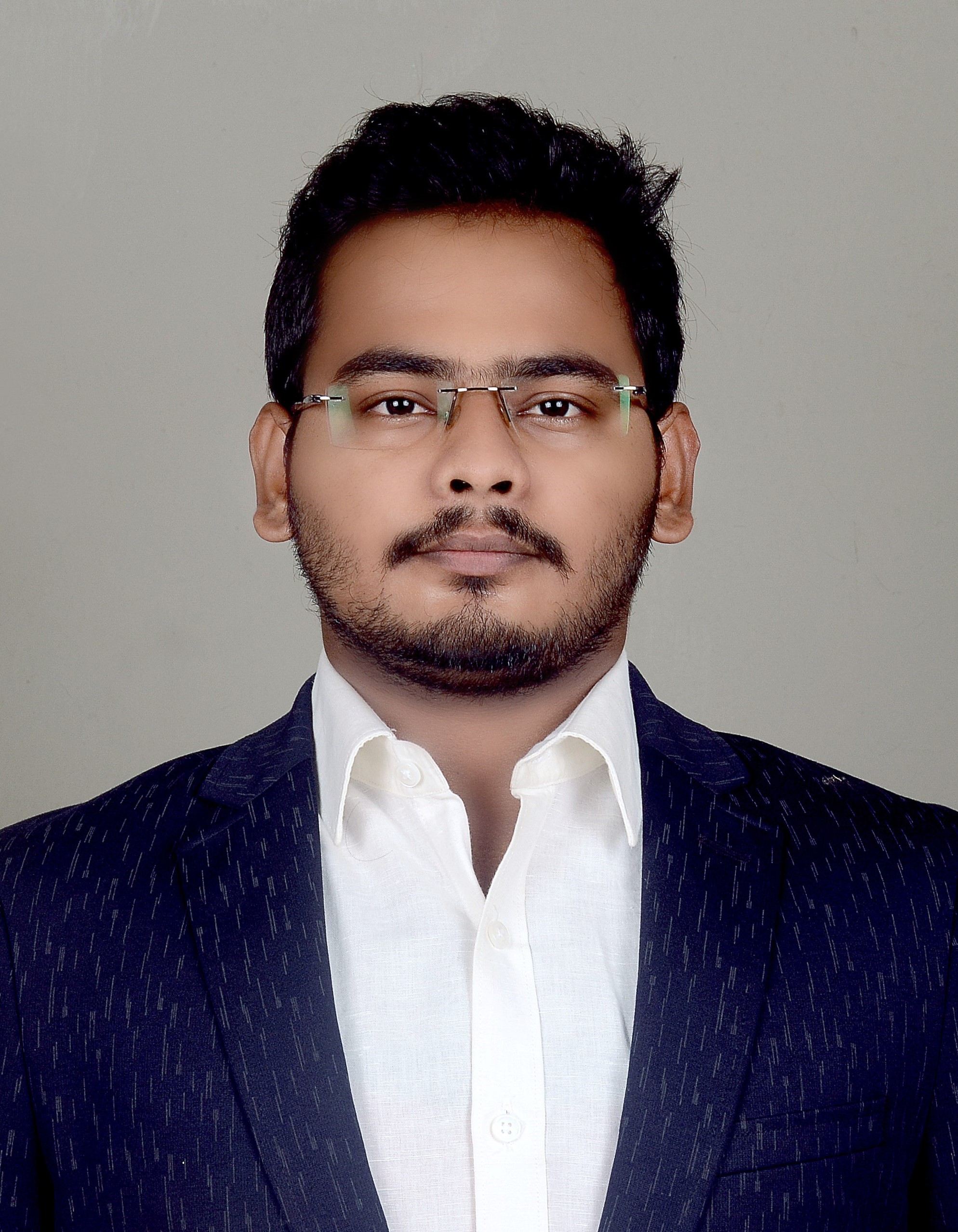 Dr Hitesh Kumar Nayak: Hitesh is a Master of Rural Development and Governance degree candidate from Tata Institute of Social Sciences, Hyderabad, specialising in Livelihoods and Skill Development, Qualitative and Quantitative Research, Project Management and Data Analysis. His area of focus and interest varies from quantitative research to project management. He has done the Data Analysis Courses from online and offline platforms and learned about STATA, SPSS, Excel, R, and Tableau. He holds certification of specialisation from different foreign universities on Project Management and Social Entrepreneurship through Coursera. While in college, he has strategically focused his coursework in the areas like Livelihoods, Working with Rural Community, Data analysis, Philosophy of Methods for Social Research, Project Management, Impact Evaluation and Social Entrepreneurship. Currently, he is working as a Programme Officer (Institution and Business Development) at WASSAN and located at Koraput district of Odisha.
Karishma Navalkar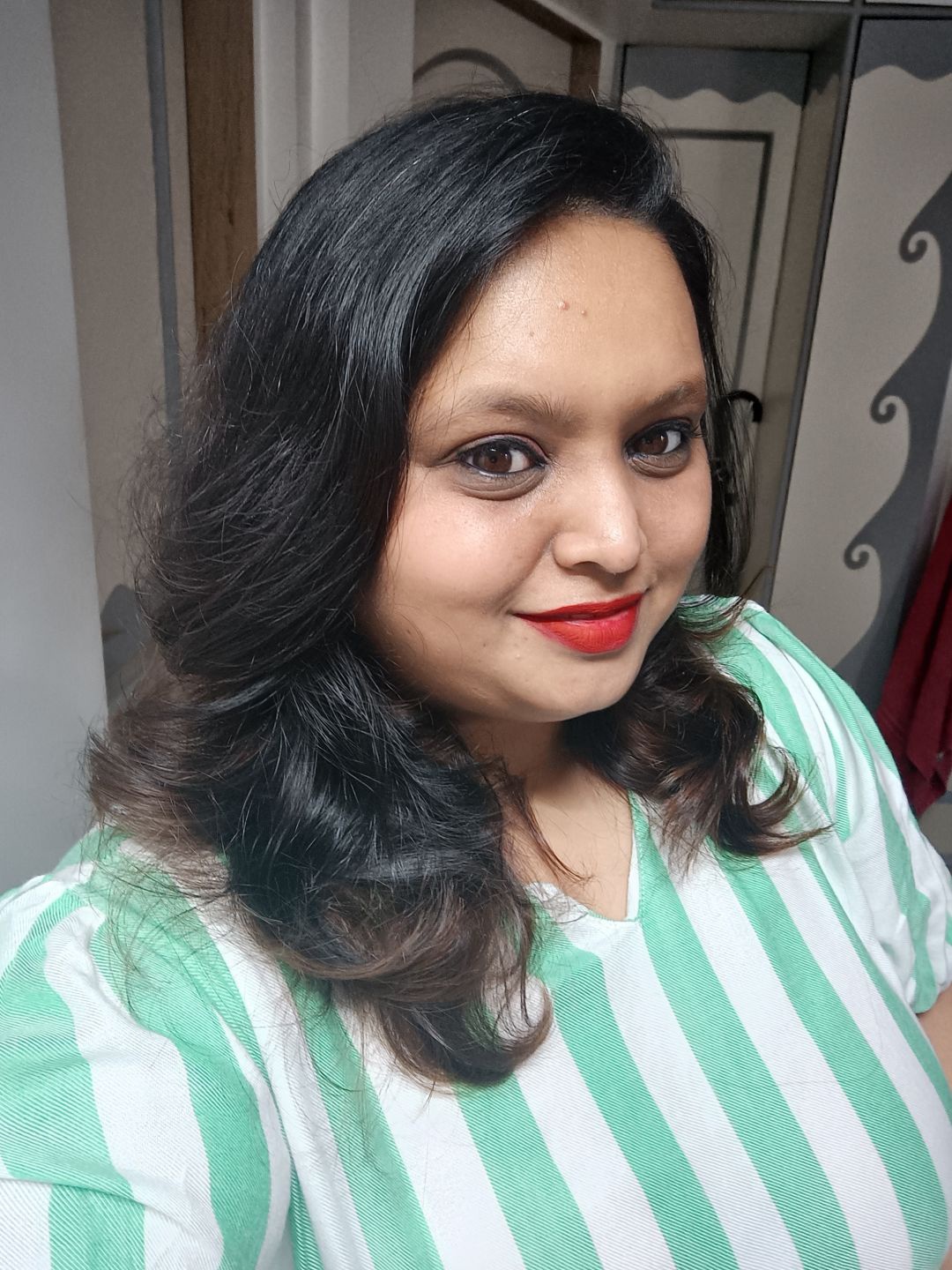 Karishma Navalkar is a native of Mumbai and completed her graduation in Pharmacy from HK College of Pharmacy, Mumbai in 2012. She then applied for Masters in Public Health Administration from Tata Institute of Social Sciences and was part of 2013-2015 batch.
During her post – graduation, she interned with rural and urban health NGOs and public health systems and got placed in NRHM – Gujarat. She worked there for 9 months before moving back to Mumbai and secured a job in CSR firm. She joined SNEHA (Society for Nutrition, Education and Health Action) in 2016 as Monitoring Evaluation and Research Coordinator for one of their public health projects based out of Dharavi, Mumbai.
Karishma also has an interest in designing public health programs and has had the opportunity to support designing public health programs which focused on maternal and child health, family planning, early childhood development, strengthening public health systems and reduction of violence against women and children. She was actively involved in data monitoring of the Dharavi Vaccination drive during COVID-19 which was in conjunction with the Brihanmumbai Municipal Corporation, Jaslo hospital & Citibank. She has also supervised large scale household health surveys in SNEHA's intervention areas.
She has a keen interest in learning and has a grounded yet innovative approach to her work. She believes in achieving the perfect work-life balance and working with a kind yet passionate lens.
Dr. Madhavrao C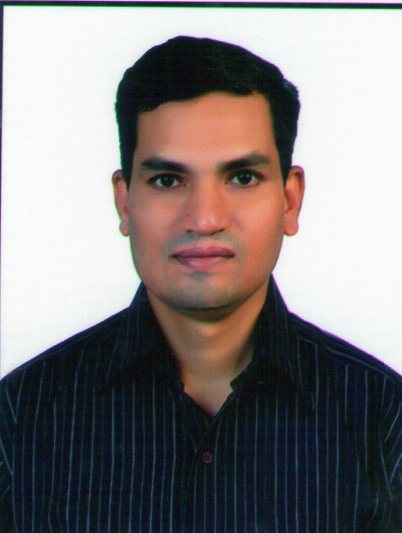 Dr. Madhavrao C Associate Professor of Pharmacology, Member, Institutional Ethics Committee [IEC] All India Institute of Medical Sciences [AIIMS], Mangalagiri
TRAINING TRAINING RAINING Undergone training in GCP, GLP, Bioethics, Basic Techniques In Molecular Biology & Bio-Informatics In Pharmacogenomics, Fundamentals of Biostatistics, Principles of Epidemiology and SPSS, Clinical Pharmacology, Pharmacovigilance, Developing a Protocol for a Cochrane Systematic Review, Medical Writing, Outcomes Research Methods, National Training for 'Nominees of CPCSEA' etc
ACADEMIC ACHIEVEMENTS Published 20 Research papers in Peer Reviewed Indexed Journals. Invited as guest speaker at International Conference FERCAP, AIIMS New Delhi, IANCON, BHU, Varanasi etc. Organized several Workshops & CMEs (Bioethics, Research Methodology & Pharmacovigilance, Clinical Pharmacology). Awarded Meritorious Scholarship Grant for PGDBE, Recipient of Several Prize & Cash Awards at MMUCON, SACA-ACCPCON, ECON etc
Manisha Pradhan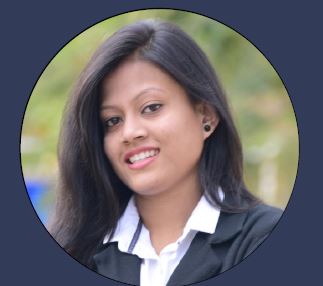 Manisha Pradhan: Manisha is currently engaged as Program Officer, Business Development and Institutions at WASSAN, in implementing the action research project titled "Economic and Empowerment Impacts of Millet Processing and Value Addition Enterprises by Women SHGs in tribal areas of Odisha (E2IMPART)". This project is led by the Natural Resource Institute, University of Greenwich and supported by International Initiative for Impact Evaluation (3ie). After completing undergraduation in Civil Engineering from VSSUT, Burla, she was working in PRADAN from 2016-2019 as project executive with tribal women of Kandhamal district of Odisha for livelihood promotion in integration with gender. After pursuing masters in Development from Azim Premji University, Bangalore from 2020-2022, she joined WASSAN as Program Officer for business development and institutions under an impact evaluation-oriented action research project.
Dr Neha Chawla
Dr Neha Chawla is a public health professional with over 6 years of experience. She is a Master of Public Health and Master of Health and Human Service Management postgraduate from Deakin University in Melbourne. She is currently working as Senior Research Officer at Clinical Development Services Agency, Translational Health Science and Technology Institute, Faridabad. Earlier, she has worked as Project Officer and Administrative Assistant at Cancer Council Victoria, Melbourne, for The Forgotten Cancers Project. She was also a Dental Intern for a year in Ramachandra University.
Samir Kumar Bebarta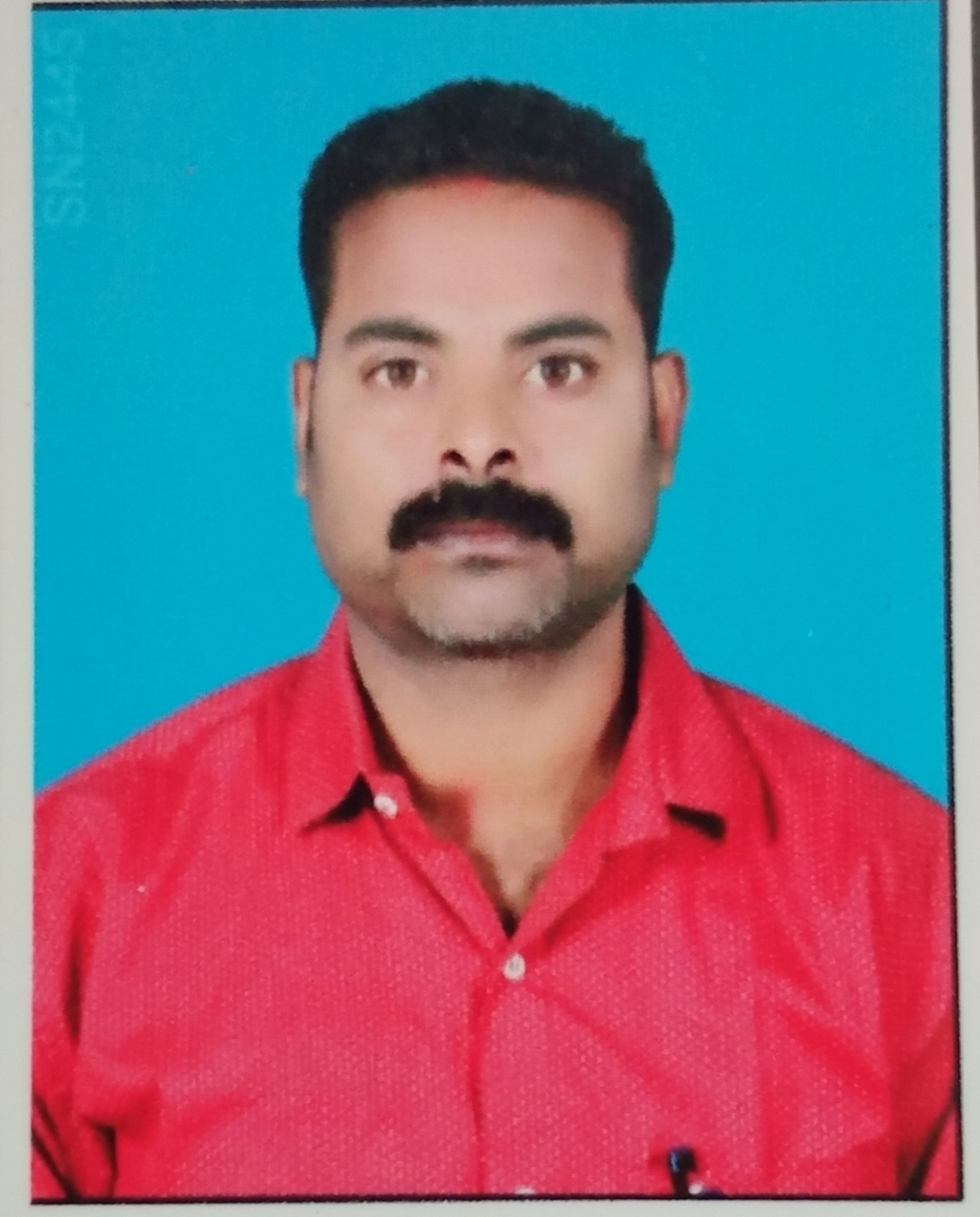 Samir Kumar Bebarta: Samir joined as PO (Business Development and Institutions), 3ie project, Koraput. He is a graduate in Arts from Berhampur University and has done Masters in Sociology from EIILM university Sikkim. He has 15 years of experience in working for various organisations in different projects and responsibilities. He started his career in Nandapur block of Koraput for PRAGATI organisation. He was a Project Coordinator cum ULCM in APITCO in the field of Forestry with support of OFSDP project and then at ULCM in ALC India. He has worked as a WMT in CATP (Catchment Area Treatment Plan) Project under OFSDP and as a cluster coordinator (SFFL) project in CYSD, Boipariguda. He has worked as a Federation manager in E&Y project under HARSHA TRUST at Borigumma. Before joining WASSAN, he has worked as a Marketing and procurement Manager in Koraput Argo Products Producer Company Ltd, Koraput.
Somyashree Tripathy

Somyashree Tripathy: Somyashree has been a development practitioner for 7 years now. She started off with her developmental journey in 2014 with PRADAN (Professional Assistance for Development Action) and experienced grassroots development work for 4.5 years. She then completed her masters in development studies program at TISS (Tata Institute of Social Sciences), Hyderabad in 2021. She did developmental research and gender inclined development work when she joined WASSAN (Watershed Support Services and Activities Network). Currently, she is a Team leader of the Project named Economic and Empowerment Impacts of Millet Processing and Value Addition Enterprises by Women SHGs in tribal areas of Odisha. This project is led by the Natural Resource Institute, University of Greenwich and supported by International Initiative for Impact Evaluation (3ie).
Dr Tamara Kudaibergenova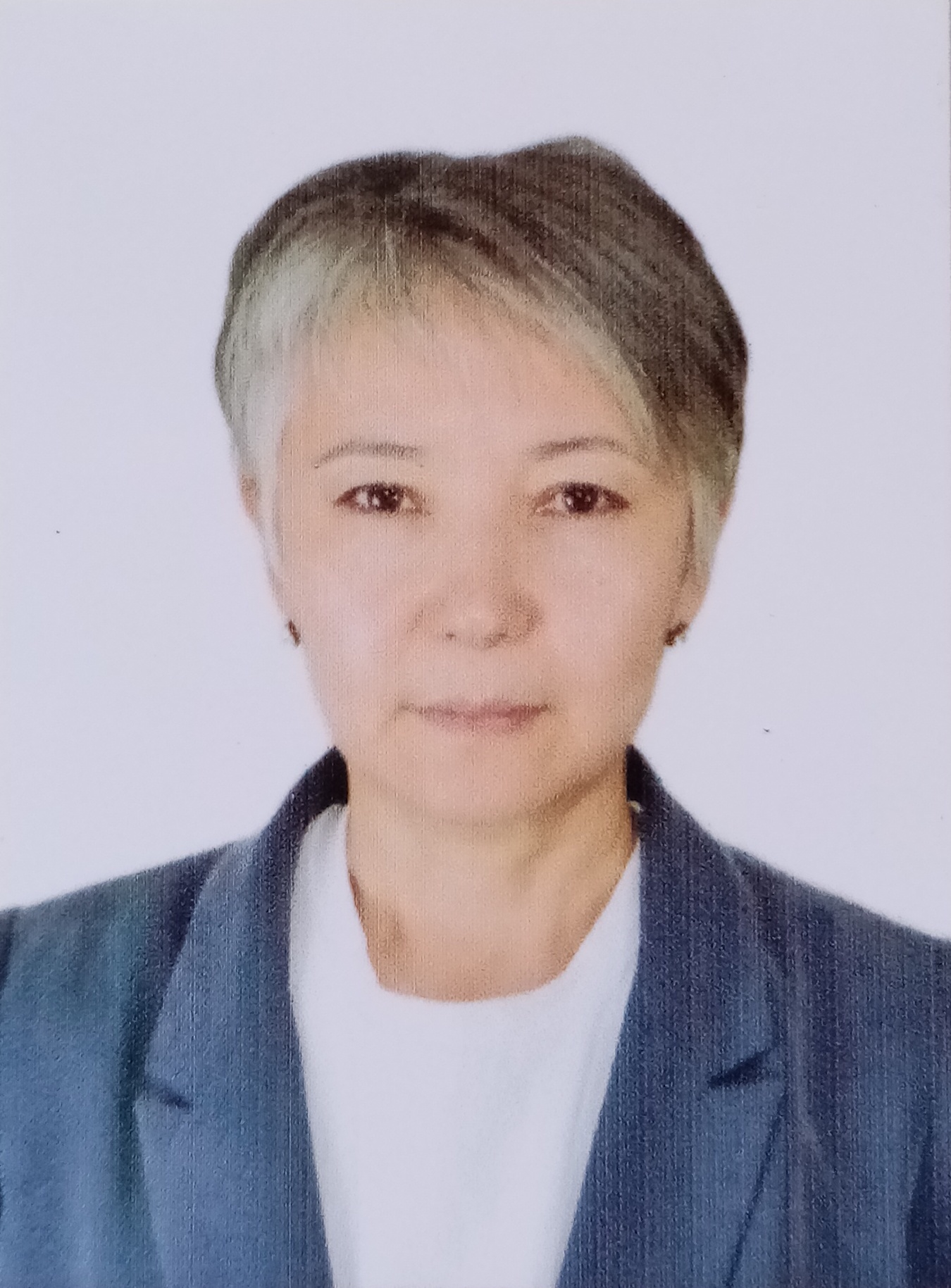 Dr Tamara Kudaibergenova has formidable experience in bioethics and research ethics. Being the International Fogarty Foundation Fellow, she graduated the Advanced Certificate Program in Research Ethics for Central and Eastern Europe at the Union Graduate College (USA), Vilnius University (Lithuania) and the MSc Bioethics Program at the Union Graduate College, Clarkson University (USA). She was awarded the Visiting Professorship by the Kazakhstan Ministry of Education and Science to work for the S.D. Asfendiyarov Kazakh National Medical University, Almaty, Kazakhstan where she successfully developed and realized the project on university research ethics capacity development. Dr. Tamara Kudaibergenova was personally invited to the I. K. Akhunbaev Kyrgyz State Medical Academy (KSMA), Bishkek, Kyrgyzstan to develop its bioethics capacity in education, policy and research. At present she is Associate professor at the Public Health and Healthcare Department, vice-chair of Bioethics committee and post doctorate student in public health research ethics study of KSMA.
Trinath Taraputia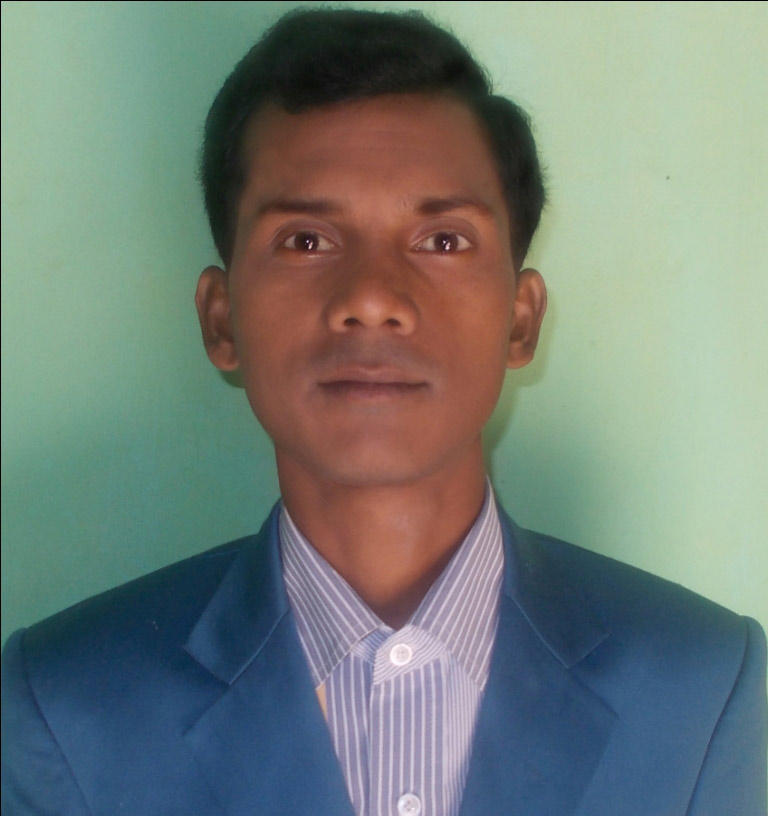 Trinath Taraputia: Trinath is a development professional with 14 years of experience in various thematic areas such as sustainable livelihood, computer aided learning, micro finance, rural development, agrarian livelihood, sustainable agriculture, action research and promotion of millets. He is a science graduate from Vikram Dev College, Jeypore, Berhampur University. Currently, he is working in country's one of the best livelihood program i.e. OMM, leading in four districts of Odisha as a Regional Coordinator. He has lead many capacity-building programs at various stages ranging from PRI, community, sustainable agriculture, Gram Sabha and district administration.
Dr Vandana Raghunath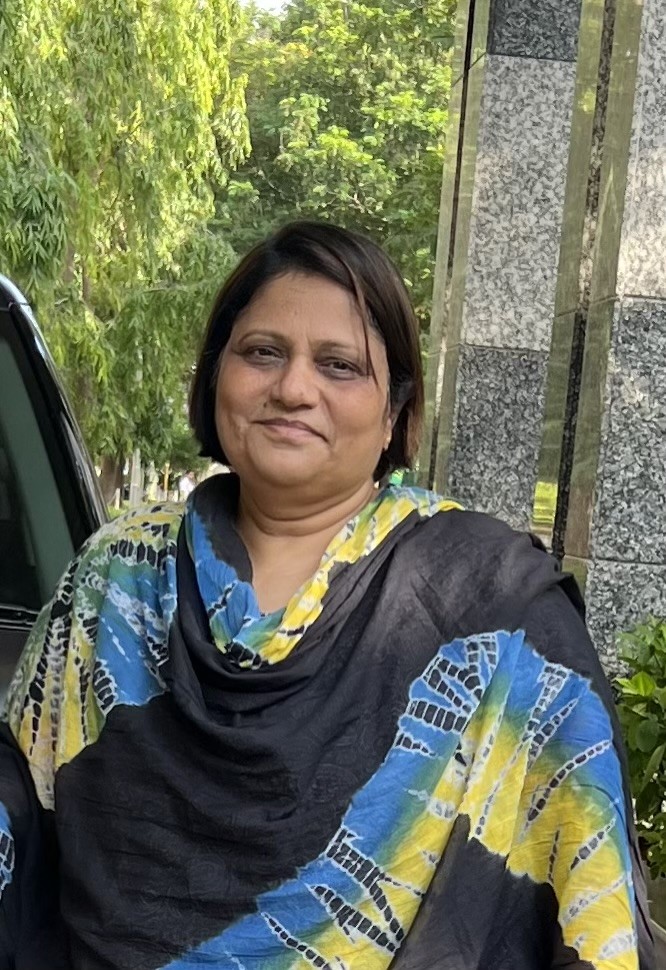 Dr Vandana Raghunath: Vandana is a Professor of Oral Pathology & Microbiology, and her research is focused on odontogenic/salivary gland tumours & studying salivary adipocytokines in Type II diabetics. She has 25 years of experience in her field and has guided 28 postgraduate students. She has a few publications as a co-author/ author to her credit. She has been trained in Bioethics & Medical ethics at the Centre for Ethics, Yenapoya (Deemed to be) University. She has laid the groundwork for the Institutional Ethics Committee, which is in the process of registration. She has recently completed the following projects: Serum & Salivary resistin, adipsin, retinol binding protein-4 & visfatin levels in Type II diabetics. The complete list of her published work:
https://www.ncbi.nlm.nih.gov/myncbi/1dw-3dkptaQM_w/bibliography/public/
Dr Zakia Ansari
Mrs. Zakia Ansari Zakia has 20 years of experience in various fields. She is MSc in Microbiology. She has been working on various research projects related to reproductive health after joining ICMR-NIRRCH Parel Mumbai. She has field work experience with ICMR-NIREH Bhopal. She has also worked with the Ethics Department of ICMR-NIRRCH. She has a few paper publications to her name.