Participants :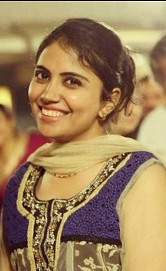 Aafrin Ansari : Dr. Aafrin Ansari, BHMS, MPH, Diploma in Clinical Research. A homeopath by profession and a philanthropist by nature led her to pursue a career in Public Health. With a plethora of knowledge in the field of public health and healthcare she has more than 8 years of grass root experience, while working as the head of projects involving NGO's and the state government bodies in areas such as HIV/AIDS, Maternal and Child Health (MCH), Sexual and Domestic Violence, WASH, Neonatal Care. Her expertise in the fields of research and management has helped her garner various accolades and has her name associated with the pioneers of the public health domain. Skilled in Writing, Health Program Planning & Management, Bio-statistics, Research (SPSS & Atlas Ti), MS Office, Community Health, Epidemiology. A dynamic Leader, Team Player, Versatile, Eloquent, Confident, Hard-working, Strong operations professional with a Master's degree focused in Public Health from Tata Institute of Social Sciences. She believes in less speaking and more; and assures that her work shall speak for herself.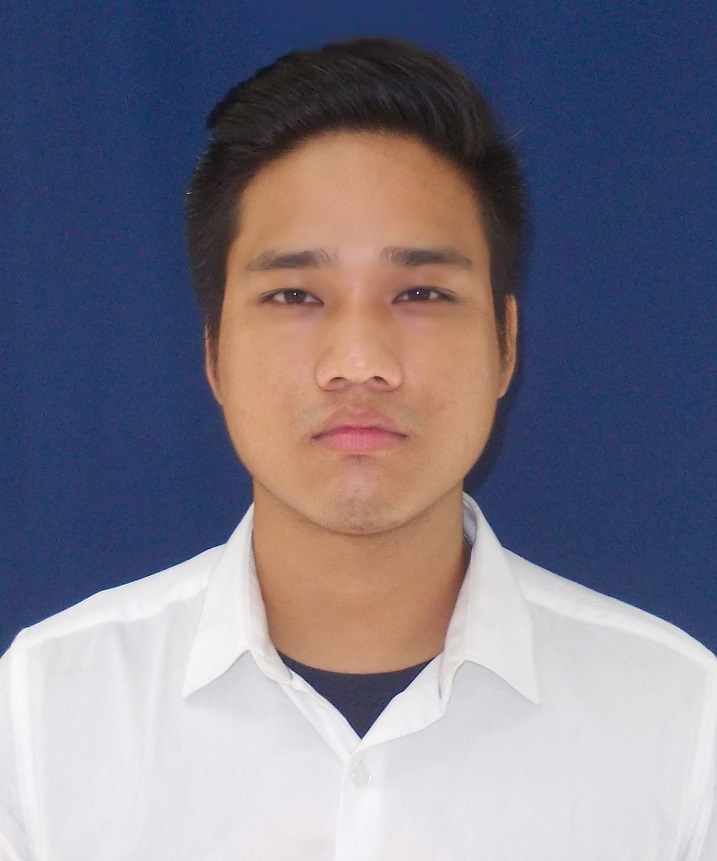 Abhinoy Singha: Abhinoy is a mental health counsellor and works for Jan Sahas, a grassroot organization working on the issues of sexual violence and forced labour in rural areas of M.P, U.P, Rajasthan and Maharashtra, catering services to the marginalized section of society the Dalit and tribal population. He provides counseling services to the survivors of sexual violence and trains a team of barefoot counsellors to decentralize mental health care accessibility and awareness in the community. A key person in organising and managing a social movement march called National Dignity March on the issues of sexual violence and dignity of survivors in 21 states and U.T of India. He has completed his graduation in Psychology from University of Delhi and Post-graduation in Applied Clinical Psychology from Tata Institute of Social Science, Mumbai. He holds a national certificate in basketball and B certificate in National Cadet Corps training. He likes to read, watch documentary, movies, listen to podcasts and keeps a wide collection of audio and video files. Recently he has enrolled in a Post Graduate Diploma in Public Health Management course in IIPH, Delhi and looks forward to make accessibility and quality care in domains of public health in the rural areas of the country. He believes that a country without quality health care is no country in the path of development.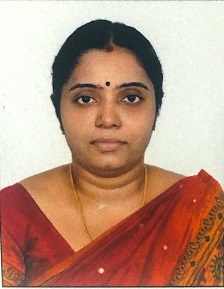 Anbarasi Chandrasekaran: Dr. C. Anbarasi, BSMS, MD(Siddha) working as a Research Officer (Siddha) in Varmam, Thokkanam and Traditional Bone Setting division, Department of Clinical Research at Siddha Central Research Institute, under Central Council for Research in Siddha, Ministry of AYUSH. She had experience in the cohort study for the detection of endovascular risk factors and intervention of Siddha drugs Madhumega Chooranam and Venthamarai Chooranam. she has conducted a pharmacokinetic study in healthy human volunteers as a Ph.D. research work in the Siddha anti-diabetic polyherbal formulation, Madhu Mega Chooranam. She also served as a co-investigator in the genetic study among the diabetic population along with the Centre for Cellular and Molecular Biology, Hyderabad. She has filed 2 patents for anti-diabetic formulations. she is a trained yoga instructor from SVYASA Bengaluru.

Biju George : Biju George after completing my MD in Community Medicine in 2006, I have done 2 years post-doctoral fellow ship (CANADA HOPE fellowship) at University of Western Ontario. After this I have joined as an Assistant professor in Community Medicine at government medical College, Kozhikode, Kerala and is currently working as Associate professor in the same college. Additional academic qualifications like MPhil in clinical epidemiology and PG diploma in Bio-Statistics and PG diploma in Applied population research were also acquired during the period. I have been a member of different research and ethics committee. Current interest is in mathematical interface between epidemiology and other segments like economics, infectious disease, clinical epidemiology etc.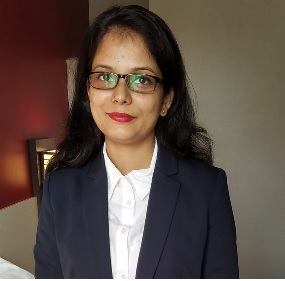 Daisy Dutta: I am Daisy Dutta. I am a Senior Research Fellow (PhD) at Indian Institute of Technology Kharagpur aspiring to become a Researcher/Academician where my cumulative acquired knowledge, proven skills & abilities can be applied to add value to the society organization and myself. I have overall 5 years (1 year in M. Phil and 4 years in PhD) of research experience in various fields such as Philosophy of Mind, Bioethics, and Philosophy. I am presently a 4th year PhD student in the Department of Humanities and Social Sciences at Indian Institute of Technology Kharagpur. My area of research is Bioethics, Public Health Ethics and Menstrual Health and Hygiene.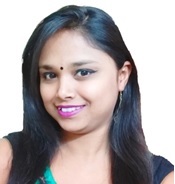 Debashree Paul: I am Debashree Paul. I am a PhD research scholar at IIT Kharagpur, Humanities and Social Sciences Department. I joined IIT Kharagpur as a scholar in 2018. I have completed my M.Phil in Development Studies from Institute of Development Studies Kolkata under Calcutta University in 2018. My M.Phil dissertation was on "Understanding Marriage in Rural West Bengal" using NFHS-4 data and mixes method analysis. I have also done a Post Graduate Diploma in Urban Management and Planning from Centre for Urban Economic Studies under Calcutta University in 2017. My broad research area is Development Studies. Currently I am working on Women's Health and Rural Development. In particular, I work on Women's Malnutrition. I am also interested in secondary data analysis, doing case studies. For my current research work I will be use NFHS-4, IHDS-II dataset for secondary data analysis and ethical theories for theoretical framework.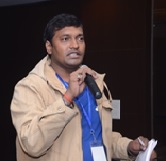 Deepak Kumar : Deepak Kumar is a health and nutrition professional from Azim Premji University, Bangalore with a passion for equity, social justice and human rights. He is currently working with Public Health Resource Network on a strategic partnership with PRADAN and Transform Rural India on a project titled "Partnerships for Rural Integrated Development and Empowerment (PRIDE)" on health and nutrition issues with women's collective group in Chhattisgarh. Prior to joining PHRN, he has worked on strengthening local governance project of UNICEF, Jharkhand, and Dept. of Panchayati Raj, Govt. of Jharkhand. In addition, he has worked with Centre for Health and Social Justice, Delhi in Health Governance and Accountability team on health rights issues such as right to health, reproductive health rights, family planning and maternal health issues. His interest areas lie in Public Health Policy, Social Determinants of Health, Health System Strengthening and Governance.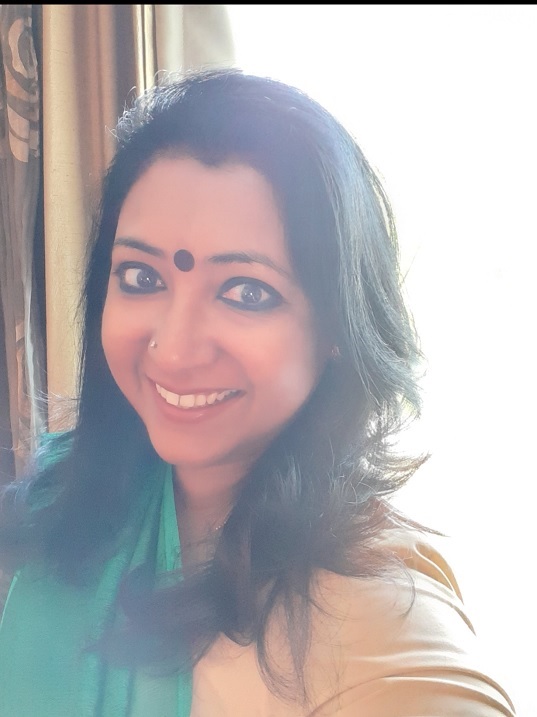 Garima Pant : Dr. Garima Pant, Come From a family of govt. servants brought up in U.P. Did my schooling from SOPHIA GIRLS SCHOOL MEERUT (U.P.) My graduation was from H.I.M.S. DEHRADUN as this was my was my native state and I knew I had to be there for the rest of my career. It was where I was introduced to the concept of holistic knowledge. Also, this quest had to go beyond conventional medicine was the idea which was introduced to me there and EMPATHY being the core of services we provide as doctors was the foundation that was laid. I joined Uttarakhand state medical services 13 years back and since then there has been no looking back. A difficult terrain and simple people with a welcoming heart is what the state is about. did my PGDHQM from TISS MUMBAI and this was a major landmark for me and choice to learn more about ethics in services grew and then took training from NHSRC DELHI to become EXTERNAL ASSESSOR. Travelling pan India one thing I realised that other than the treatment part our behavior towards the patient governs the response to therapy in a big way. This course would give me a direction and concepts in public ethics which I have been looking for a long time and this will fortify me to serve not just my state better but also wherever I go to contribute as a service provider.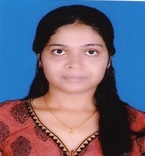 Jyoti Landge: Dr. Jyoti A Landge, (MBBBS MD Community Medicine), currently based in Pune working as Associate professor at Dr. D. Y. Patil Medical College, Pimpri Pune – involved in various research projects as well as under and post graduate teaching. I'm member of professional bodies-IMA and IAPSM. I'm actively involved in research methodology training for post graduate and PhD scholar. I have attended international and national workshop on research. Recently worked with WHO-NPSP as RRT (Rapid Response Team), External assessor and monitor for MR Campaign Nov-2018 in Maharashtra state. My area of interest is MCH (Mother and child health) and NCD (Non-Communicable Disease). There are 11 International and 3 National Publication in my credit. I have guided STS-ICMR project. Currently working on two funded project.

Namrata Puntambekar: Dr. Namrata Puntambekar is currently working as Research Scientist with Healis Sekhsaria Institute for Public Health. She has accomplished her Doctor of Philosophy (Ph. D) in Statistics. She is a statistician, having major interest in research and project management of public health projects. She is contributing to formulate epidemiological study designs and research proposals, budget justifications and have eleven published original research articles to her credit. She is also handling project management, monitoring and evaluation tasks as a 'Country Project Manager- TCP India team' for 'Tobacco Control Policy Evaluation Project' (globally known as International Tobacco Control Policy Evaluation Project) in the four states of India where this proposed project is to take place in collaboration with University of Waterloo, Canada. Additionally, she is also handling project management and monitoring for a cohort study "Longitudinal survey for Adolescent Tobacco Use and Tobacco Control Policy in India" in collaboration with University of Michigan. She also contributes in implementation of observational studies, research design, literature review, data analysis, data preparation, data checks, assumption checks, and preliminary statistical analyses using SPSS software.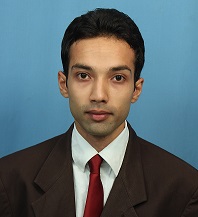 Nilanjan Bhor : Nilanjan Bhor is a researcher and contributing in the field of public health especially health systems, nutrition, social and environmental determinants of health and mental health for the last 10 years. He has contributed in various capacities of teaching, research and programme level. Currently Nilanjan is associated with Indian Institute for Human Settlements and researching on healthcare-seeking practices for non-communicable diseases. Beside he is a wellbeing volunteer, trained and certified by the National Institute of Mental Health & Neurosciences and works in the community and NIMHANS hospital towards prevention of mental health issues. Nilanjan is an alumnus of Tata Institute of Social Sciences, Mumbai, Christian Medical College, Vellore and Manipal Academy of Higher Education, Manipal, Karnataka. He got trained in Health & Hospital Administration and further in Social Work. He is also a reviewer of the journal Urbanization: SAGE journals.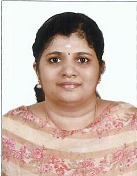 Parvathy B. : Dr. Parvathy B is currently a post graduate resident in Dental Public Health at Amrita School of Dentistry, Kochi, Kerala. She received her BDS degree from Amrita Vishwa Vidyapeetham University. Research interests of Dr Parvathy B are public health, public health ethics, patient – doctor communication, cost effectiveness analysis and decision making in dental care in community. Besides academics, Dr Parvathy has keen interest in creative writing, pencil drawing and cartoon illustrations. A strong advocate in 'reaching the unreached', she believes that though we had succeeded in adding 'years to life', we are yet to add 'life to years'.

Prachi Kelkar : Prachi Kerkar is currently working as Research Associate at Healis Sekhsaria Institute of public health. She has a Bachelor's degree in Physiotherapy from Rajiv Gandhi University of Health Sciences, Bangalore and holds a Masters of Public Health with specialization in epidemiology from Manipal University, Manipal. She has experience in working with international organizations in m-health, tuberculosis, school health and tobacco control. Currently she is working on a occupational health project in non-communicable diseases, she is also involved in assisting with other scientific works and grant writing at the institution. Her interests lie in areas of health promotion, research, surveillance and bioethics.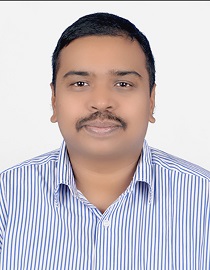 Prasanna Thirunavukkarasu : Prasanna Thirunavukkarasu is currently working as Assistant Professor in the Dept. of Community Medicine & Family Medicine at All India Institute of Medical Sciences (AIIMS) Jodhpur. He did his MBBS and MD Community Medicine from JIPMER. His areas of interest include Communicable & Non-Communicable Diseases Convergence Areas e.g. TB-NCDs Convergence, Operational Research, Health Economics / Ethics / Social Sciences & Humanities in Public Health, Health in Public Policy, Primary Health Care, Values in Public Health & Governance in health system and Health Professionals Education. His recent publication was on the Catastrophic costs of tuberculosis care. He had been trained in Operational Research through The Union's SORT-IT. He was Member, Institute Ethics Committee, IGMC&RI during the year 2016-17. He is a National Trainer for IYCF (Breastfeeding – Infant & Young Child Feeding Counselling) under Breastfeeding Promotion Network of India. He loves driving and long travels and beaches. He had been Anti-corruption and RTI activist. He had always been a maverick in his circles.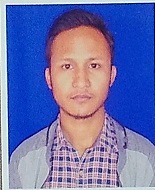 Priyobrat Rajkhowa : An organised, driven, hardworking student with a good educational record in Post-graduation, passion for Public health and wellbeing and had extensive experience in hospital and worked as a clinical instructor. Recently has completed post-graduation in Public Health from Amity University Haryana. Has knowledge of the human body and public health through extra-curricular study. A highly approachable, positive individual with good people skills as well as the ability to lead, make critical decisions and work to deadlines. Seeking to pursue every avenue to achieve a career in public Health.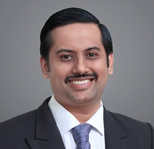 R. Venkitachalam : Dr. R. Venkitachalam is presently working as an Assistant Professor in the Department of Public Health Dentistry at Amrita School of Dentistry, Kochi. He completed his graduation (Bachelor of Dental Surgery) from Indira Gandhi Institute of Dental Sciences, Kothamangalam, Kerala and Post-graduation in the specialty of Public Health Dentistry from Amrita School of Dentistry, Kochi, Kerala. His academic and research interest includes public health and clinical ethics, health systems research, clinical trials and systematic reviews. He is passionate about teaching yet looks forward to every learning opportunity to improve his public health knowledge and skills.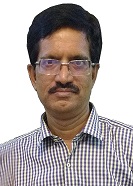 Ravindra Kembhavi : Dr. Ravindra Shivappa Kembhavi is Assistant Professor LTMMC-in charge of Dharavi Urban health center, MOTC TB Control GN ward (1988-2001) Associate Professor in community medicine -2001-2009 -Incharge of General OPD, immunization, IDSP (Integrated diseases surveillance program, Started STI Clinic in Malvani Heath center, Conducted STI Surveillance for MDAC ) (Mumbai District AIDS Control Society .member of core committee of AEFI Mumbai Municipal Corporation, Started Yellow fever Vaccination center at KEM Hospital 2019, Member of advisory Board at All India Local self-Government Mumbai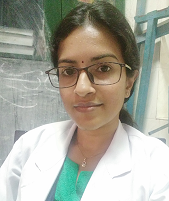 Shruthee Suresh : Shruthee. S. G. is a 26-year-old based out of Chennai. As a child, Physics and Maths were her favourite subjects. She took up Medicine as her profession at the age of 17 but soon realized she don't want the four walls of a clinic to limit her possibilities. Being someone with a lot of enthusiasm to learn new things and keep evolving as a person, a multi-disciplinary field like Public Health with huge untapped potential seemed right up her alley. She is now pursuing her Masters in Community Medicine at the Government Stanley Medical College, Chennai. Outside of academics, she is a patron of the performing arts duo – Carnatic Music and Bharatanatyam; although an amateur at best. Her quest for new and varied experiences in life, sincerity and perfection in all her work and the constant self-introspection: "Am I right? Am I satisfied? Is this the best I can do?" define her.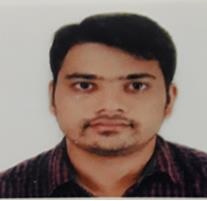 Sudipto Roy : Dr. Sudipto was born on 10/4/1992. He completed his class 12 from D.A.V. Model School, Durgapur in 2010. After that he joined B.D.S. in 2011. He completed his B.D.S. along with 1yr. of compulsory rotatory internship in 2016 from Guru Nanak Institute of Dental Sciences and Research, Kolkata. Then he did 1yr. of House-staff from North 24 parganas District Hospital, West-Bengal. Presently he is pursuing FRMTS from School of Tropical Medicine, Kolkata. He is a part time dental practitioner and is engaged in various social works like organizing dental camps in villages and remote places to crater the basic needs of poor people. He works in many charitable dental clinics also. His aim is to pursue a career in public health. He has already undergone various training programs and short courses from eminent institutes like AIIHPH, Kolkata and Centre Of Excellence for Public Health Nutrition, NIT, Rourkela sponsored by UNICEF. He is an eminent professional in the field of Dentistry and also a whole hearted social worker.

Suganya K. : Dr. Suganya. I graduated M.B.B.S., from Government Vellore Medical College, Tamil Nadu in 2012. After internship I had worked in a private hospital in their ICU and Palliative care unit. I had most of my patient interactions with very sick, terminally ill patients. In 2015, I joined as medical officer with department of public health and preventive medicine in Hospital on Wheels. I worked for two years in tribal settings and often visited the cities for Chennai Flood relief activities, Cyclone relief activities, Outbreak camps of Tiruvallur district of Tamil Nadu. It was not until I worked as Assistant Program Officer in National Urban Health Mission (NUHM) that I realized there is more to health than being a treating doctor. I received the best doctor award in 2018 from the government of Tamil Nadu for my work in National Health Mission. I am an aspiring health column writer, I dance, sing and have hosted from school programs to state level workshops. I am a jack of all trades and now learning to be a master of public health from National Institute of Epidemiology, ICMR, Chennai. My key areas of interest are in Urban Health, Palliative care and Health systems.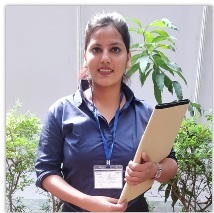 Suman Jain : Suman Prakash Jain, She is 22 Years Old and Currently Doing her Internship from Sinhgad Dental College and Hospital, Pune. She has Received "STUDENT OF THE YEAR AWARD" at INDIAN HEALTH PROFESSIONAL AWARDS 2019 for her Outstanding Performance in her Academics, Scientific Programmes and Social Work. She is A Member of NSS and Rotaracter and Has Received "BEST FEMALE ROTARACTER AWARD 2017" and Served at the Post of Community Service Director. She has Conducted Various Dental Camps to provide service to the needy and underprivileged people. Received "BEST ESSAY AWARD" at ISDR and "BEST PAPER AWARD" at Maharashtra State Dental Conference 2019. She is Passionate Researcher Likes to Explore. Good in Maintaining Relations and Loves Outdoor Activities.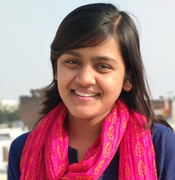 Sunanda Mishra : Sunanda Mishra a 26 years old researcher has finished her B.Com from National P.G. College, Lucknow and went to do her Masters in Economics from the Department of Economics, University of Lucknow. With economics as her majors she then took a turn and went on to specialise in the field of Health Economics .Currently she is pursuing her research from Lucknow University, wherein she is trying to look into the "Evaluation of Urban Primary Health Centres in Uttar Pradesh." .Her research objectives involves analysis of the demand and supply side factors that affect service delivery of the Urban Primary Health Centres. Her Ph.D. proposal has been awarded fellowship by the Indian Council for Social Sciences and Research (ICSSR).As a part of her Ph.D. programme she has been fortunate enough to have got the opportunity to present her work at various National and International Conferences. She aspires to achieve a career in public health someday.

Virendra Wankhede : I am Dr. Virendra Wankhede, MBBS, MD (Community Medicine), MBA & MPhil (BITS Pilani) having both public health & hospital management experience. Presently I am working as Specialist Public Health with Ministry of Health (MoH), Kingdom of Saudi Arabia since last 3 years. I contributed with many roles like Occupational Health Physician, Director Preventive Office & Chief Infection Control for the region. Previous experience was with UNICEF India, DHS Maharashtra, NHM Mumbai (NCD), Medical Advisor, Hospital Administrator.
With this course I am looking forward to have more ethical involvement in public health sphere.
Faculty for the Public Health Ethics Training :